We are Multiverse Corps. Comics, Miami's Fastest Growing Comic Book Store. With the Friendliest, Most Welcoming, Knowledgeable and Trustworthy Comic Book Store in Miami!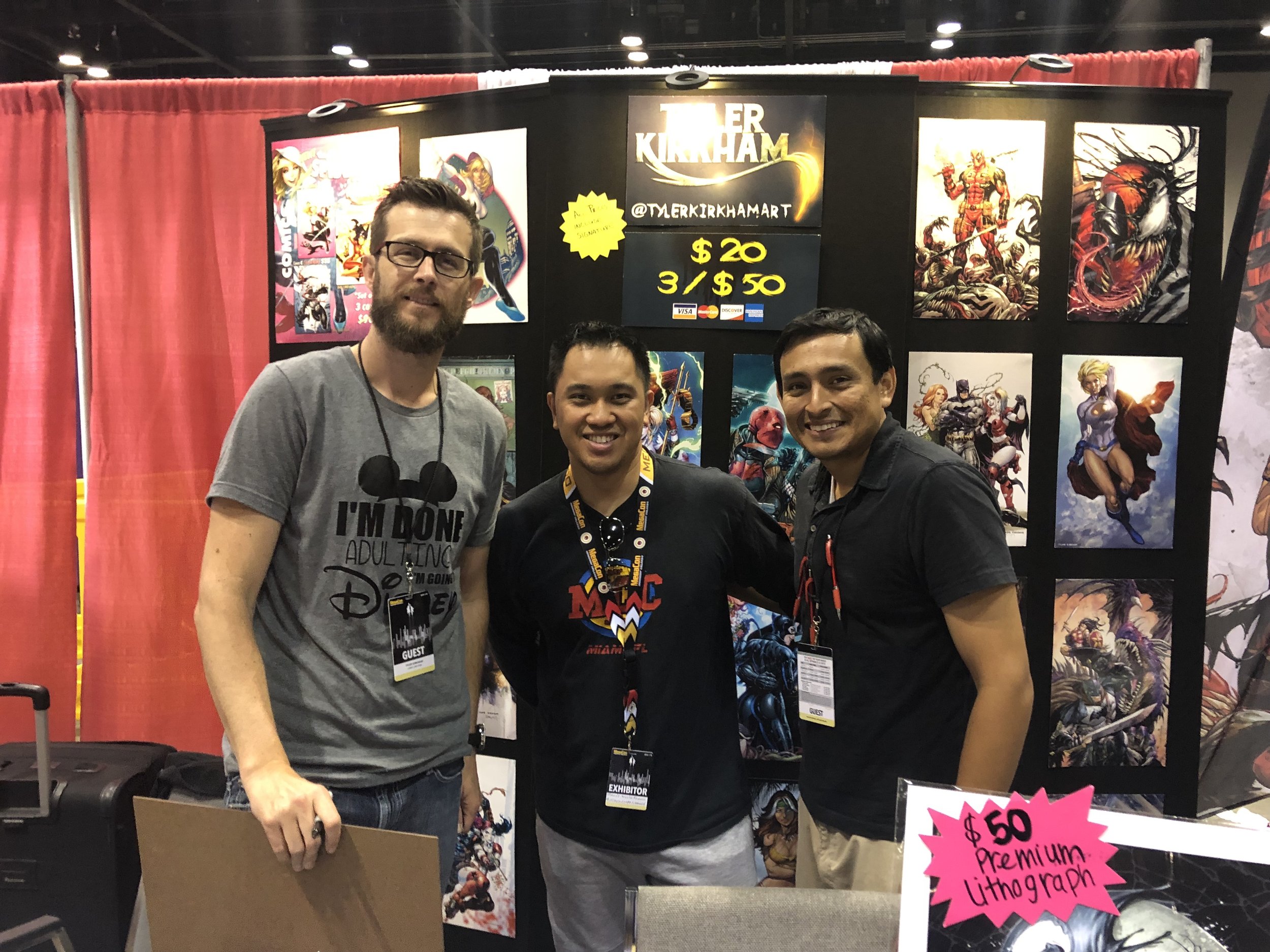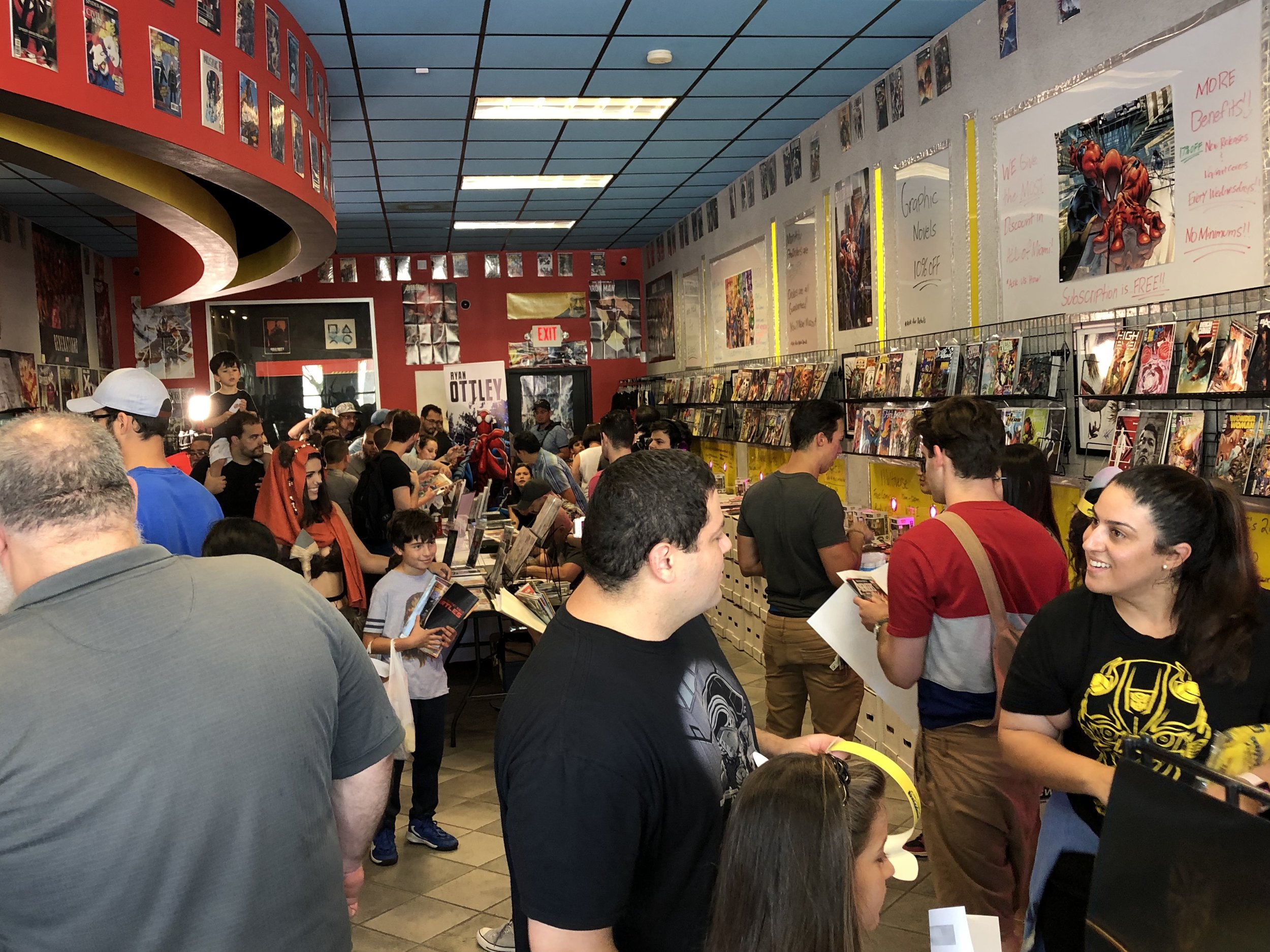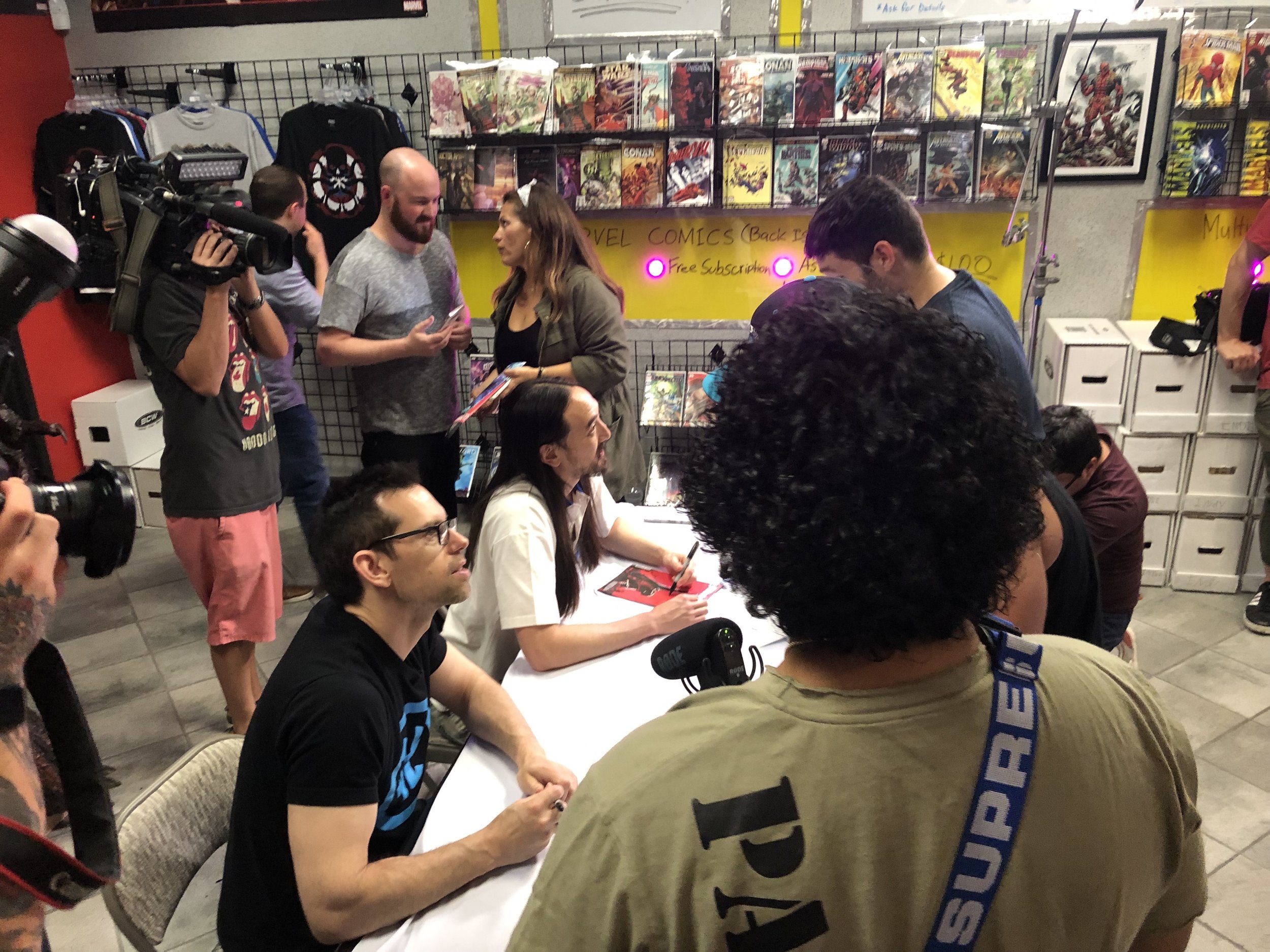 What is Multiverse Corps. Comics?
Multiverse Corps. Comics has two focus: Great Customer Service, Great Customer Experience Anchored by Quality. These are the 3 main focus that is missing in comic book stores today. The QUALITY of great customer service goes beyond; "Hey!" when you walk in the doors, it's beyond having OVERSTOCK inventory for the sake of the store "looking full" (Quality vs. Quantities). Just like you, we are customers, we are fans, we love this stuff and we like to feel welcome when we walk in the doors not dollar signs $$$. As customers, we treat you like what we would like to be treated....as a part of the store. You are beyond just customers: you're all our investors, our friends within the community...to us your experience matter...
You Matter.
Comic Book Stores as you know it today...
For years comic book stores has been the same decade after decade. Some stores may even be too crowded and dusty. This leaves you as a customer neglected and ignored without even a "hello"...."goodbye"..."Thank you for coming". This feels like we're all just dollar signs and the only reason anyone would visit certain shops is because you feel like you have no choice.
You have a choice.
Multiverse Corps. Comics
Comics
At Multiverse Corps. Comics we take care of you as our customer and your books.
Every Copy, Every Issue
We handle each copy and every issues from out the box straight to the anti-acid backboard and plastic wearing white cotton gloves, our focus is to give you a close to a 9.8 Raw Grade. These books are a form of art, a part of history and comics lore we handle them with care.
Finally, we are dedicated on SAVING YOU MONEY each and every time you walk in our doors.
Monthly PreOrder
Multiverse Corps. Comics Monthly PreOrders Guarantees that you will ALWAYS have the books you want every month.
At Multiverse Corps. Comics we don't want our customers to miss out on Key issues and #1's. We took the Diamond Distribution and Preview Magazine's monthly PreOrders and broke it down and featured Key Issue comic books coming up.
By PreOrdering the books a head all you have to do is pick it up when it comes out on the release date; No Hassle. No Searching. No Missing Out.
The Best part is, not only can you PreOrder Online but also in our store. When you stop by at our location you can also PreOrder right before you cash out.
Multiverse Corps. Comics also delivers Nation wide all over the United States, so it doesn't matter where you are we can deliver to you anywhere.
*Finally, Multiverse Corps. Comics is the first in Miami to Deliver to you personally in and around the Greater Miami Area, Kendall and Homestead area.
*Extra charges applies.
CGC/CBCS SUBMISSIONS!
Since our beginnings one question has been consistently asked by our customers: When can we send our books for certification in your store? It was long over due but now you can visit our store and we will send those submissions! MCC is the ONLY Submission center in the Greater Miami Area, not only we're local but we're also close to you!
For more information click on the image, and for more information on pricing stop by our store and we're more than happy to explain it all to you!